A SUITE OF STITCH & DESIGN COURSES CREATED BY THE UK EMBROIDERERS' GUILD.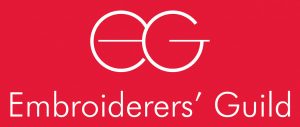 We're thrilled to announce a brand new partnership with the UK Embroiderer's Guild. They identified a need for distanced learning and developed a full range of courses to guide all levels of makers through a challenging and incredibly rewarding creative process.
New to the craft?
Check out their beginner course to familiarize yourself with the basics.
Been stitching for years and looking to add some new and exciting techniques to your toolbox?
Settle in for a more advanced class to take your work to the next level.
We've been thoroughly impressed with the Guild's approach and absolute dedication to creating the best experience possible for their students. The courses, while designed to be 'learn at your own pace', offer the rough equivalent of a year's worth of University level education. The value that students will receive with a class purchase is remarkable!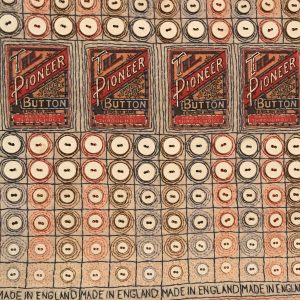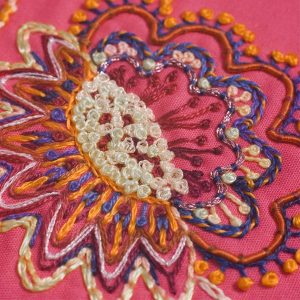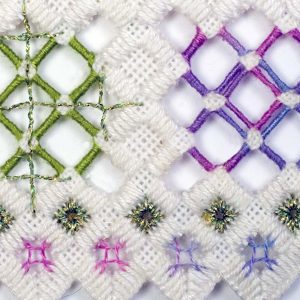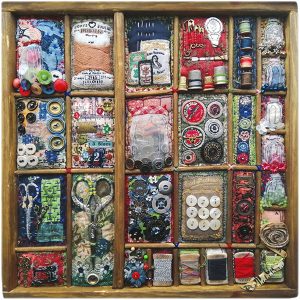 Once enrolled, students will have access to the entire course, which inspires and encourages independence of creative thought. Instructors serve as guides along a meandering path of discovery, introducing ideas, techniques, and processes  allowing students to explore a range of principles and elements. Expect an introduction to the formal visual elements – Line, Shape, Colour, Tonal Value, Texture, and Form – with the inclusion of a range of design principles, such as pattern, space, scale, dimension, and more. There is no time limit for completing a course.
To learn more, simply click on the button below. Don't forget to use one of Aurifil's exclusive promo codes as noted below when purchasing a course:
Introductory Course Promo Code: 3R77A9BU
**offers a £25.00 discount
Promo Code for all other course levels: Aurifil20J35
**offers a £100.00 discount
Have fun and happy stitching!