We are simply over the moon about AuriKids, a brand new series dedicated to young creative minds. Here in this industry, we herald creative expression, we tout the amazing projects and works of art that we see, most of which are created by grown-ups;). That is certainly all well and good, but these new boxes… they are for the kids. They were curated by kids, are being used by kids, and will help to create countless projects by kids.
Sewing and quilting are amazing skills to have. Representing creativity, craft, and utility, they are skills that are so important to this next generation. They teach patience, responsibility, follow-through… even math! But most of all, they show our kids that it's okay to try and fail, to make mistakes, to learn from those mistakes, and then to shine and succeed.
Each of our four AuriKids have curated a small thread collection. The thread choices and cover ideas were all their own and they've all been working hard on ways to present their collections to the world, in addition to thinking of projects to share that might inspire other kids to get started. You'll be hearing from them throughout the year and we're so excited to let their creativity shine!
Meet Gwen, Helena, Lilianna, and Remy right here. For more information on their collections, visit the links below!
Helena's Toy Box || Lilianna || Spool-en-dids || Puppy Love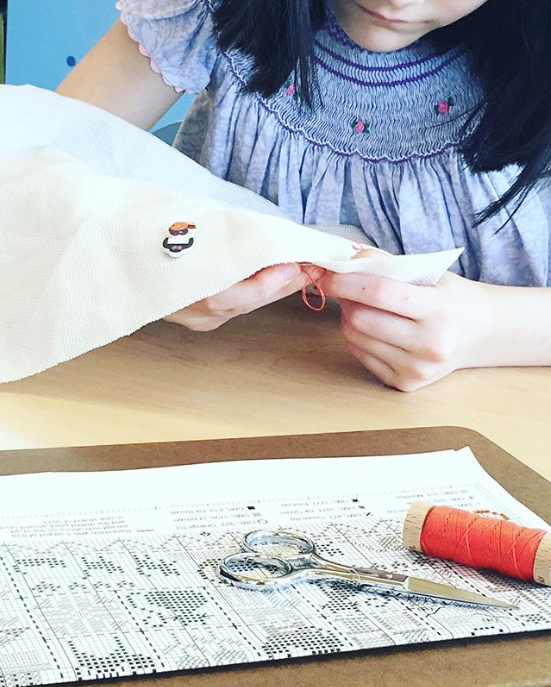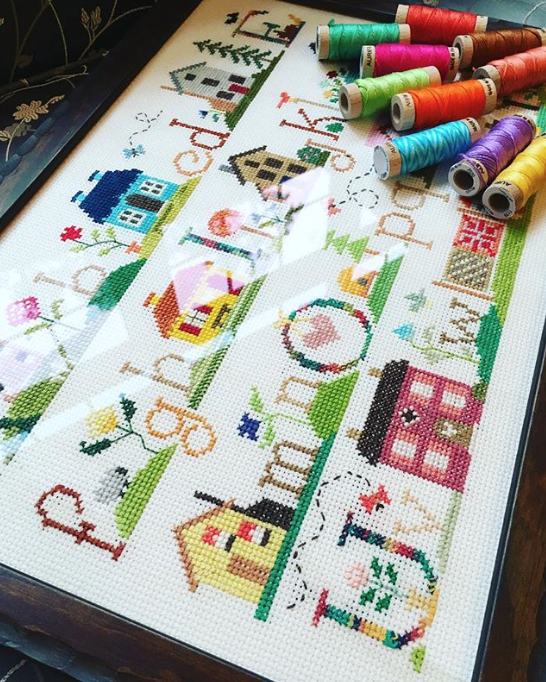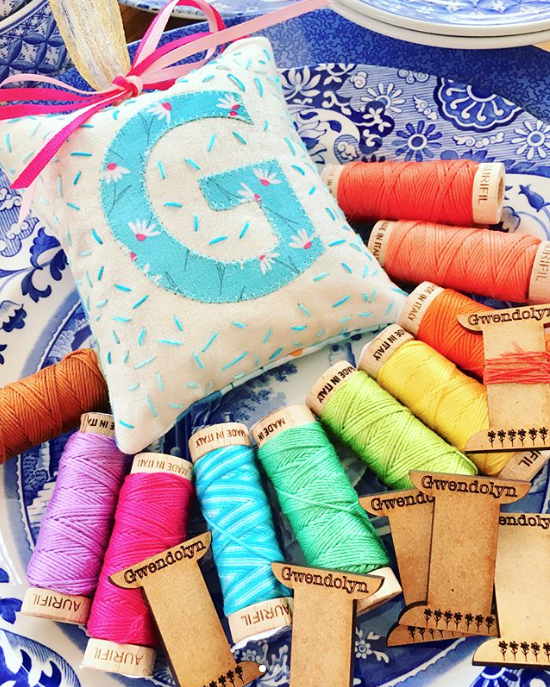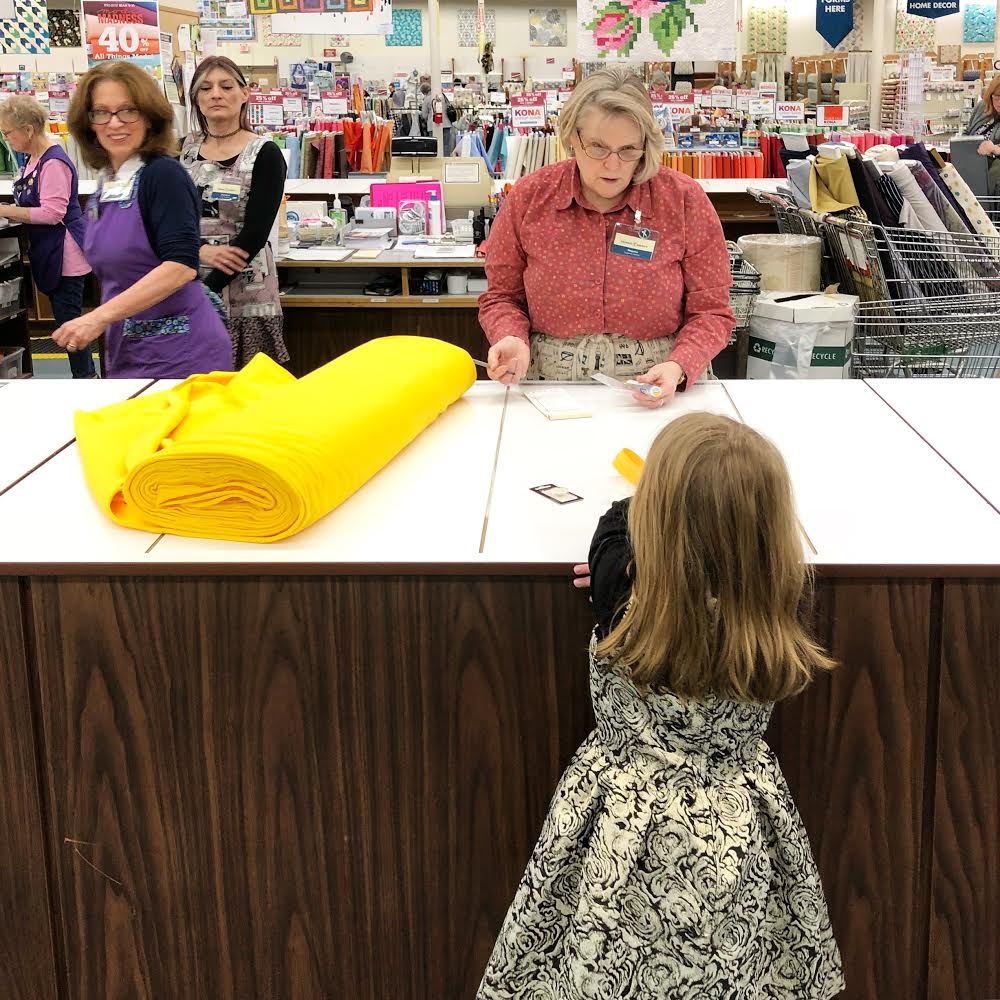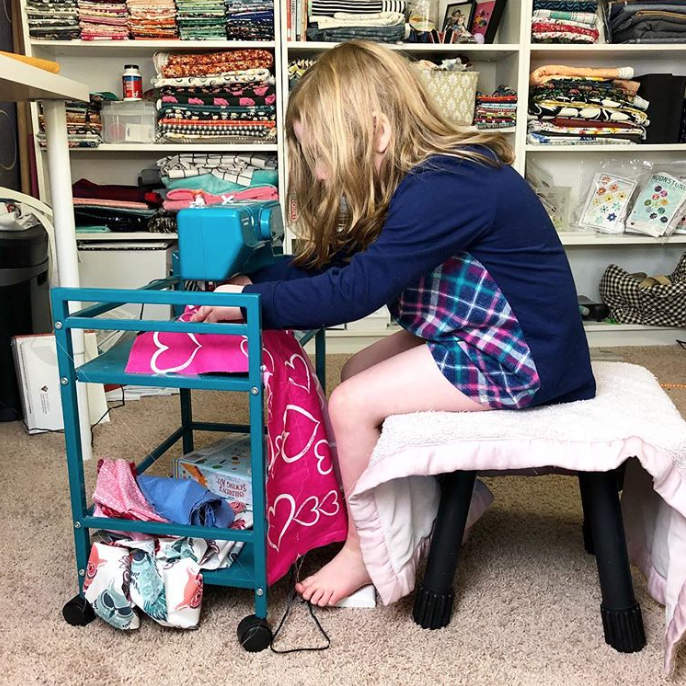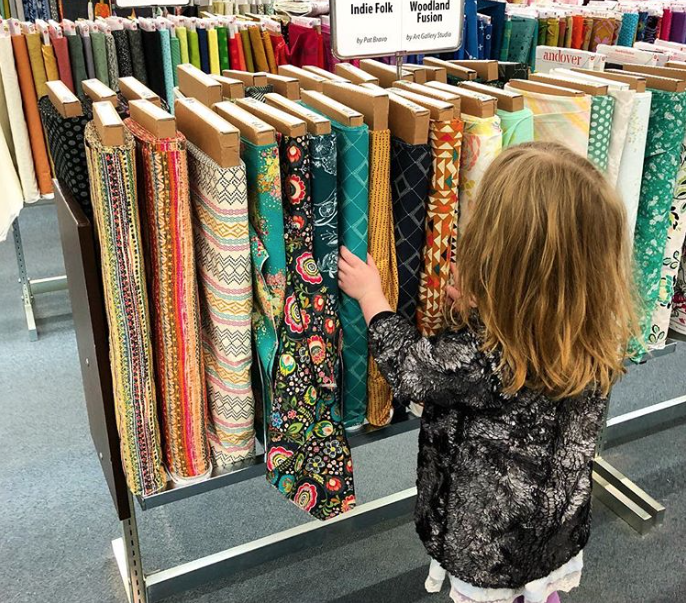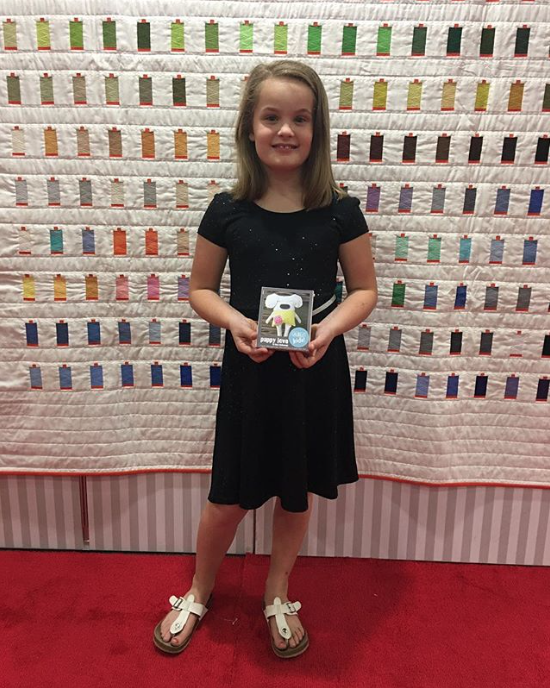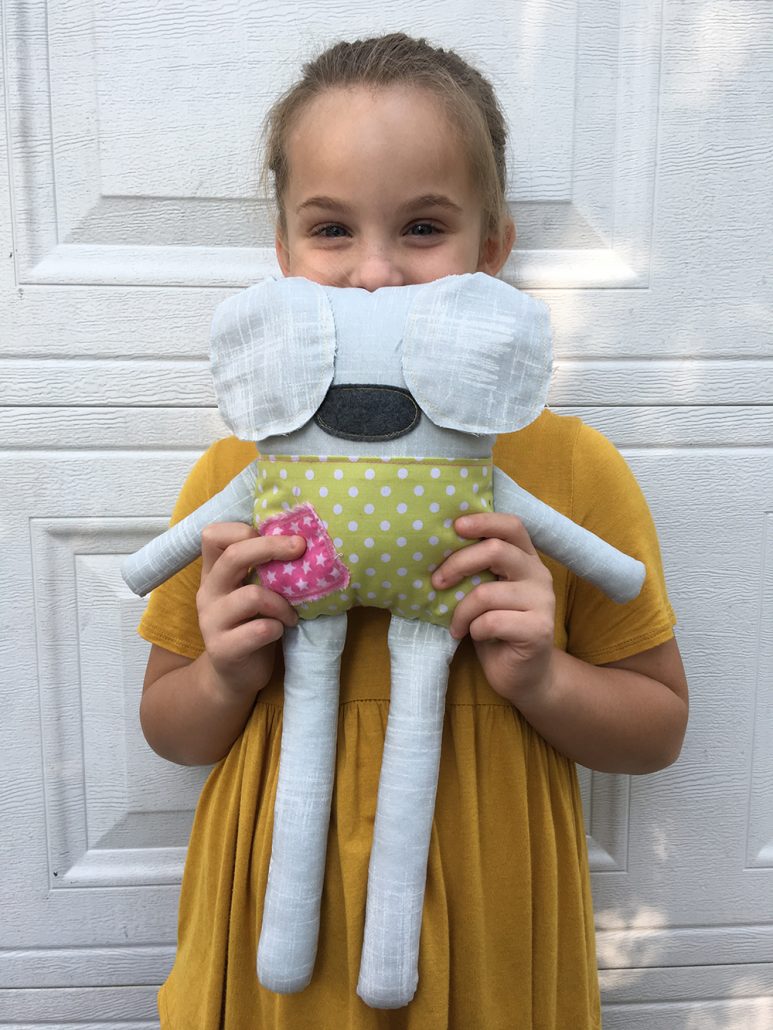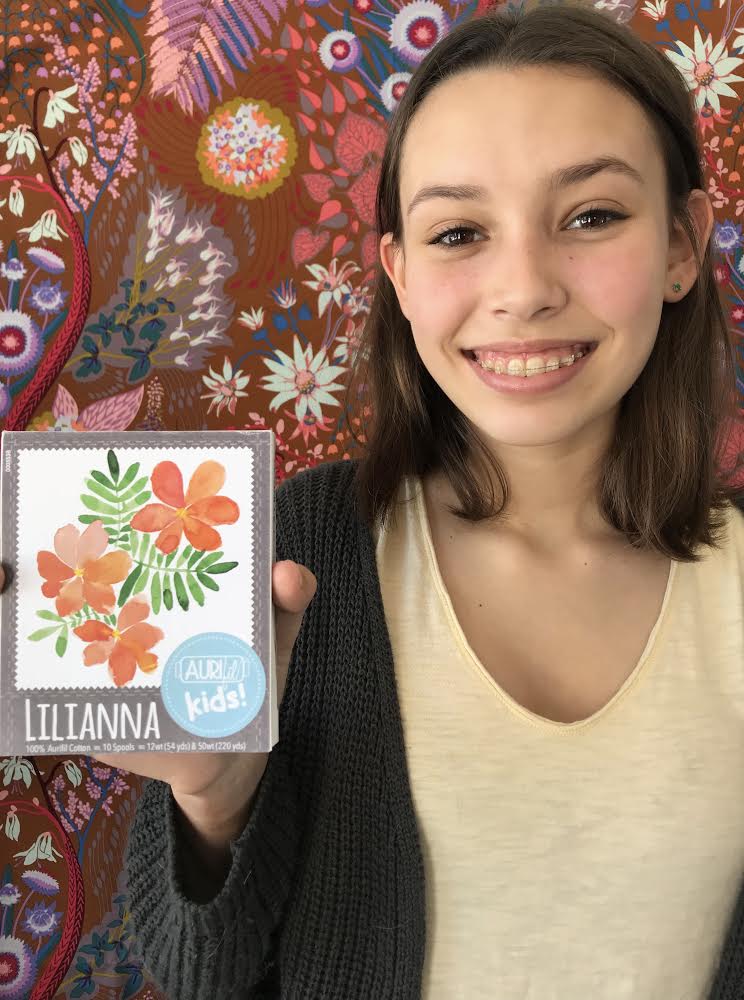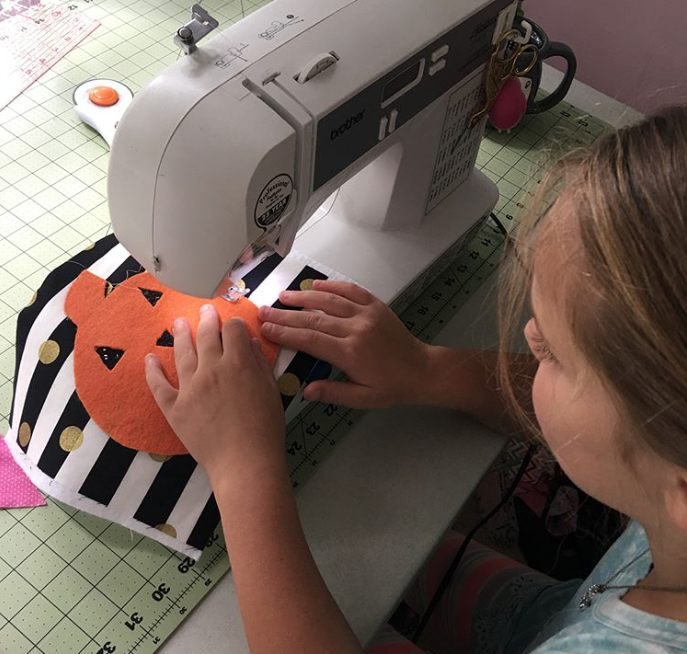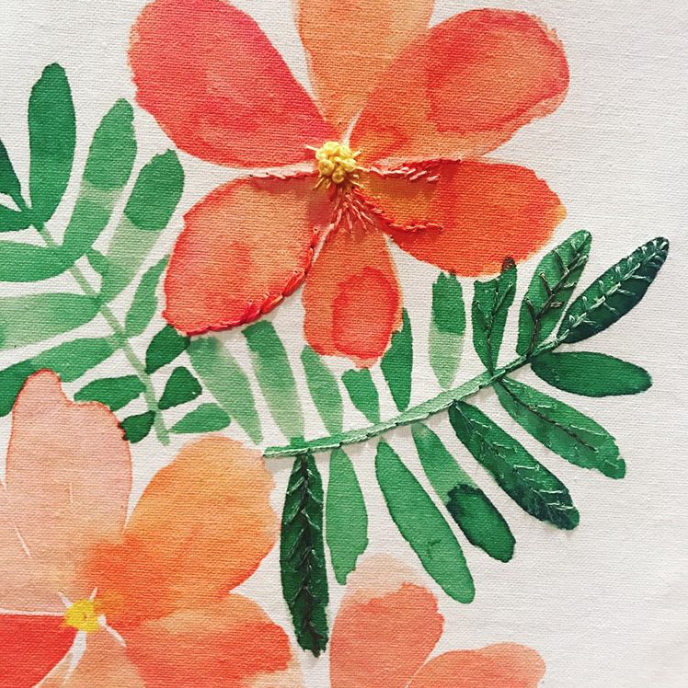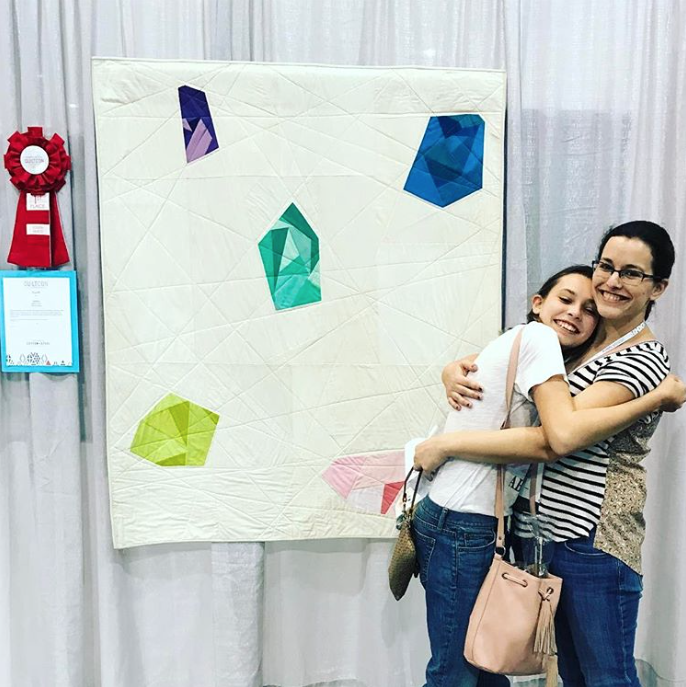 We believe that the best way to inspire creativity is to place the right tools in the hands of the makers. With that in mind, we'd like to give away not ONE but TWO full sets of the AuriKids collections. Simply follow this link and submit your entry.
We'll give one set to the winner and the second set to the winner's chosen recipient. For instance, you win and know of a lovely little gal who is just getting started with her sewing journey. You think she might benefit from a some super fabulous thread and a bit of kiddo inspiration. We send the second set of threads to her.
Share the thread love! Enter-to-win HERE.
AURIFIL DESIGNER OF THE MONTH: April 2018
Designer/Radio show host Pat Sloan kicked off her 8th year of hosting Aurifil's Designer of the Month Quilt Along back in January. This year, designers are challenged to create a block inspired by "The Places We Go." Yvonne Fuchs of Quilting Jetgirl is April's featured designer. Her block was inspired by Bixby Bridge in CA and it is a mini-masterpiece! To learn more about Yvonne and to grab the FREE pattern for her block, click here.
The Aurifil DOM program has been running since 2011. It is a great way to get to know new designers, to try new techniques, and to share in a quilt along experience. All block & setting patterns are available for free on our website. Visit our patterns page for more information.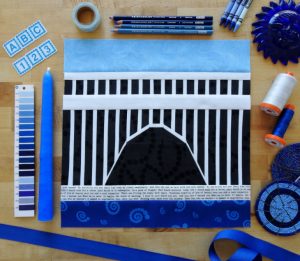 THREAD MATTERS: Bringing you Thread Info, Tips,
&

Tricks.
We get so many fabulous questions about our thread — from people wanting to learn more about our thread is made to tips for use to tricks of the trade. We thought it might be fun to delve into the answers a bit and share some thread knowledge with all of you! Welcome to the newest blog series on the block & join us for a new installment of Thread Matters on the first Friday of every month!
———————————
FIND ALL CURRENT POSTS RIGHT HERE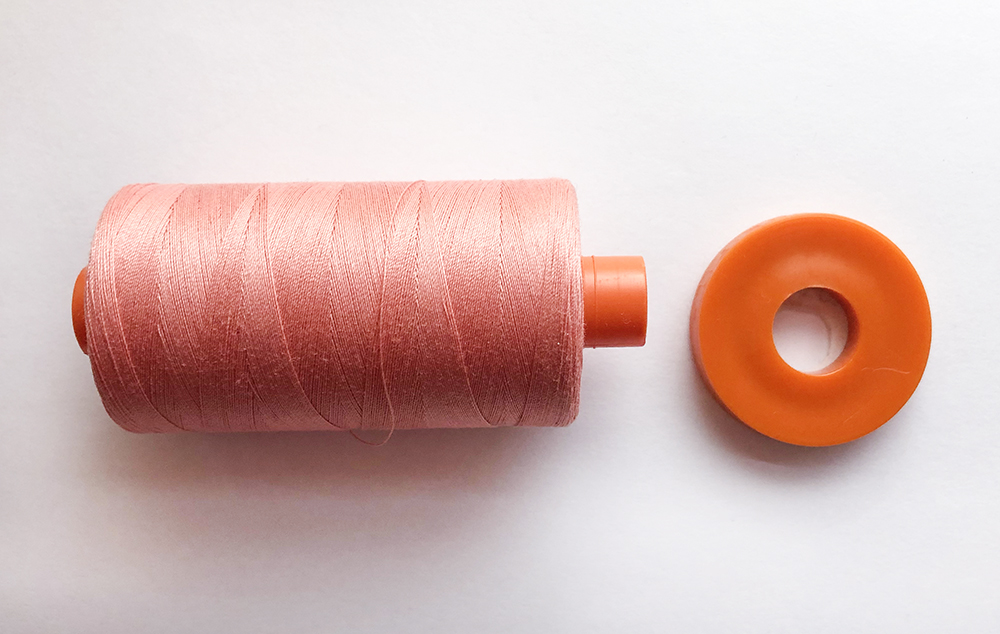 Have you ever wondered how to find the thread end on a large spool of Aurifil thread? Have you struggled with loading the thread onto your machine or needed guidance for how to use some of the machine's tools to your benefit? This post is for you!
THREAD MATTERS: Aurifil Spools
Have you ever seen that little NE on the bottom of an Aurifil thread spool and wondered what it might be? (Number English) Have you ever heard of a hank? (for Cotton, a hank equals 840 yards!)
This informational post goes into the details of how thread is weighted what classifies the differences between 2-ply and 3-ply thread. Be the most knowledgable person at your next quilt retreat and wow them with your newfound threaducation!!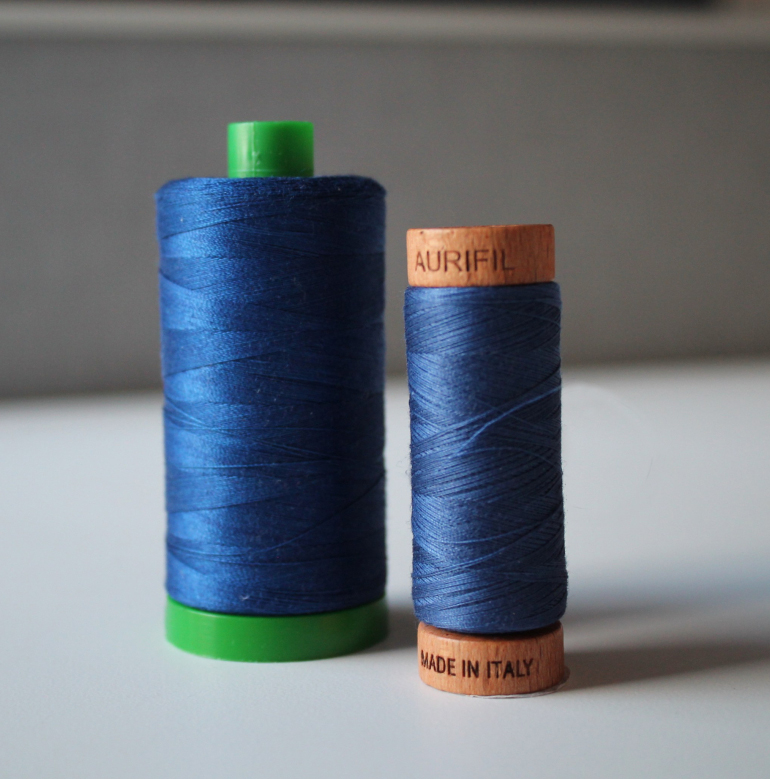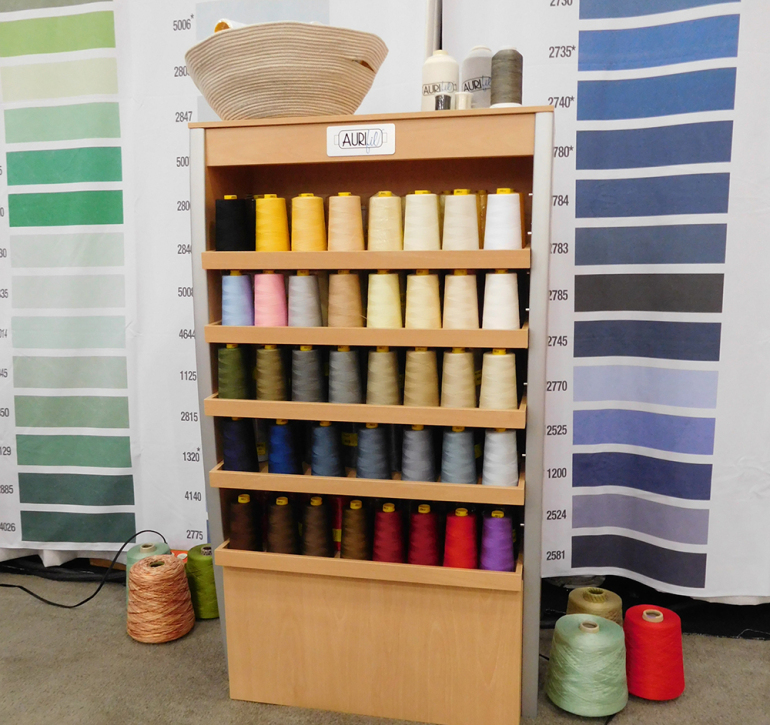 Did you catch news of our new Forty3 Thread? Released at Fall Market 2017 in Houston, TX, this thread may just be your new long arming go-to! It is a 40 weight, 3 ply thread that has all the versatility and lustrous color of the original 40 weight thread, with the added benefit of extra strength.
Kate Brennan gives us the skinny on the Forty3, why it works, where it is best used, and how it looks on your quilts.
COLLECTIONS: Curated Thread Love!
2018 started off with a bang, with new collections by Aurifil heavy hitters like Brigitte Heitland & Kate Spain and newcomers like Briar Hills Designs and Alicia Jacobs Dujets. We are head over heels for these color palettes and just know you will be too!
Did you receive our newsletter as a forward with a friend and want to get your own name on the list? Join our mailing list below for exclusive access to all the Aurifil thread info you need! Thank you for reading and supporting and for being dedicated AuriFriends!