Aurifil offers 10 variegated colors of 40wt, high-sheen, premium 100% Polyester thread. It is strong, will not break in your machine, and produces no lint. It is a wonderful choice for Long Arm Quilting, Bag-Making, Garment Sewing, Machine Embroidery, Satin Stitching, and more!
Uses:
Machine Embroidery, Quilting, Thread Painting, Decorative Stitching, Satin Stitching, Decorative Appliqué
Needle Recommendations:
80/12 Microtex/Sharp, Universal, or Denim Needle (40wt or 50wt in the bobbin)
3.5 or 4.0 Longarm Quilting Needle (50wt in the bobbin).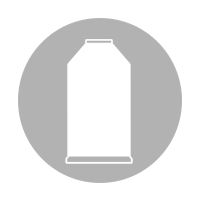 Cone
10 Colours
3280 Yards – 3000 Mt