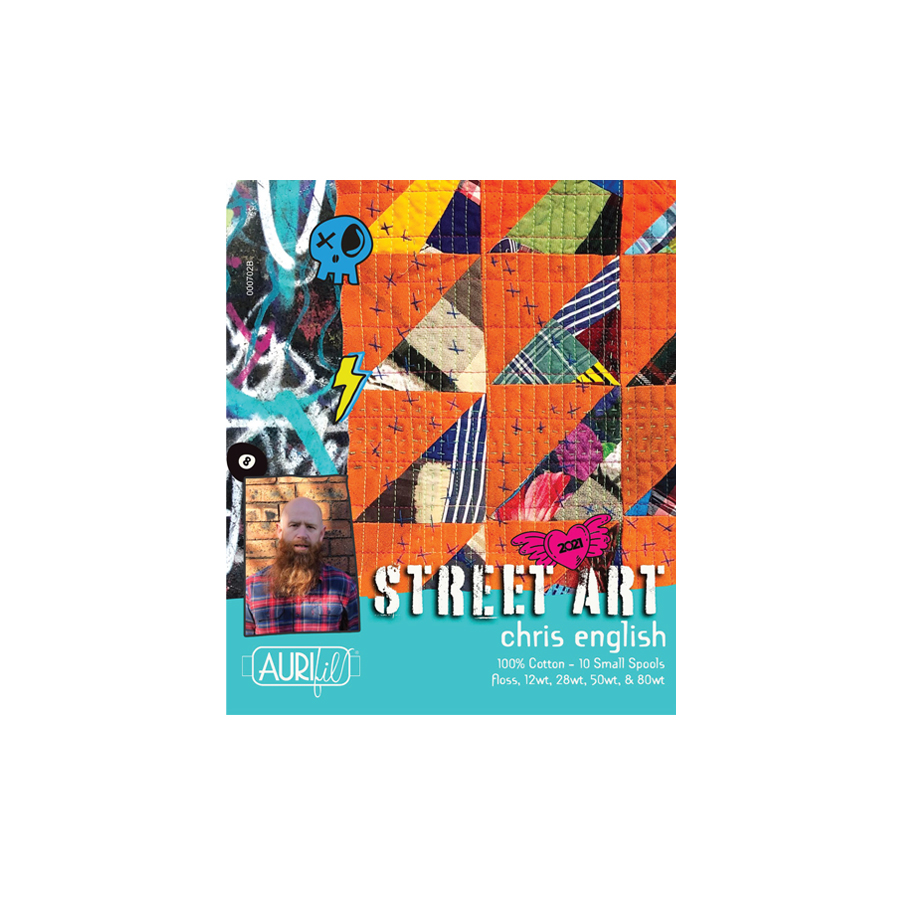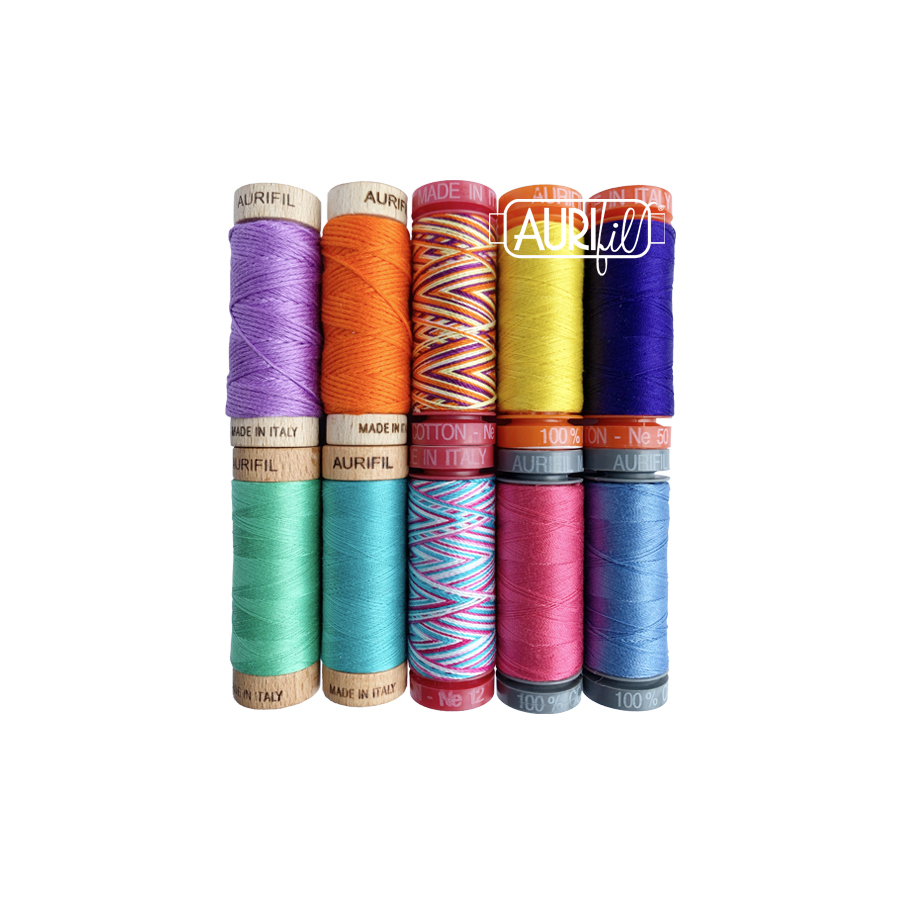 STREET ART by Chris English
10 SMALL SPOOLS COTTON
Colors included:
2 Small Spools 80wt: 2860, 1148
2 Small Spools 50wt: 1200, 2120
2 Small Spool 28wt: 2725, 2530
2 Small Spool 12wt: 4647, 4648
2 Small Spools Floss: 1104, 2520
Code: CESA10
Chris English is a quilter and artist based in Huddersfield, West Yorkshire, UK. He is well known for his use of recycled fabric, his passion for improv quilts, and for his eclectic use of fabrics and colour. Chris draws inspiration from a wide range of sources but his biggest influence and the driving force behind this collection is Street Art.
"I absolutely love street art. The contrast of colour, pattern, scale, and different artistic styles constantly inspires me to go for it with my quilts and quilting. I also love how the art changes over time as new layers and beautiful textures are gradually revealed".
It's this mashup of styles that inspired Chris to choose the colours and varying weights in this collection."I love to use a mix of hand quilting and machine quilting in my work. By mixing thread weights, you can create beautiful contrasting textures that add amazing interest to your quilts".