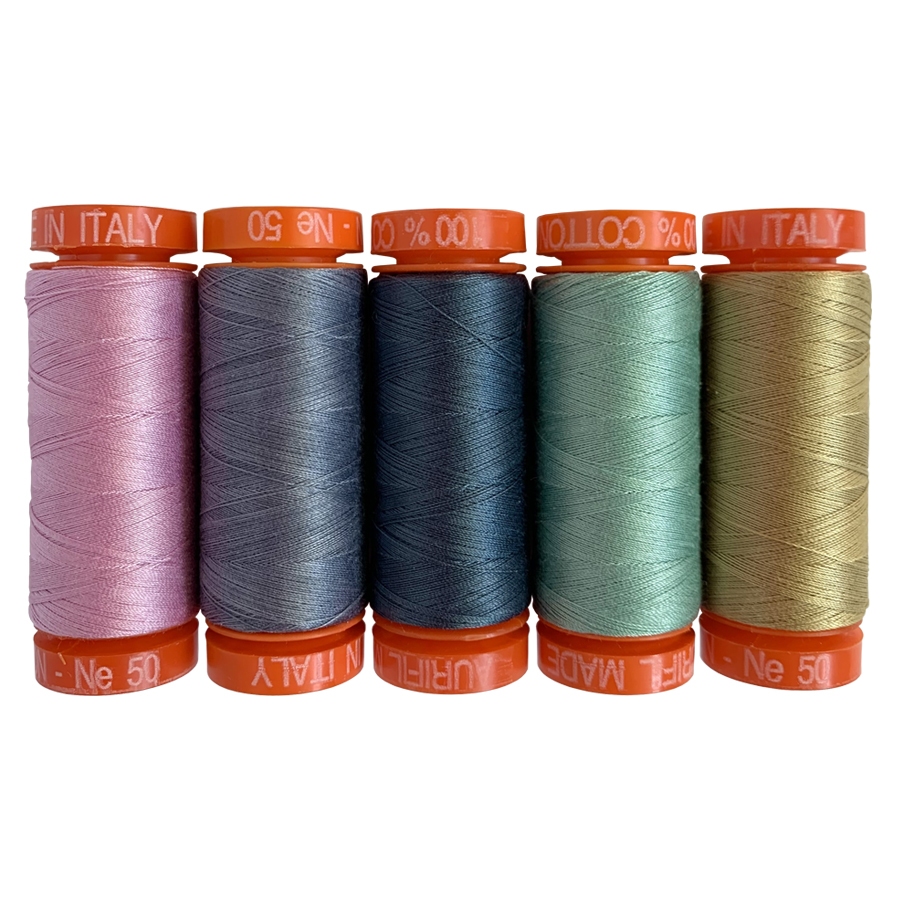 VIVACIOUS (50wt) by Anna Maria Horner
5 SMALL SPOOLS COTTON 50WT
Colors included:
5010, 6734, 1158, 2845, 2515
Code: AMH50VC5
"Setting my art onto a luxuriously soft, romantic, and versatile fabric like this cotton lawn is a dream come true! With fashionable applications in my sights, I was so inspired to not hold back one flower, spot, stripe, or color in my Vivacious fabrics.
I've included everything that I love about designing textiles– nature, imagination, boldness, and a fine art edge. While the drape, flow, and extra width of this beautiful cloth invites gorgeous blouses, light pajamas, and maxi dresses – not to mention darling frocks for little people – it is no less exciting to make a buttery-soft patchwork quilt, destined to become a favorite." — Anna Maria Horner
Anna Maria Horner has curated 2 sets of 5 small spools each-– featuring Aurifil's 50wt and 12wt threads– to perfectly complement Vivacious.