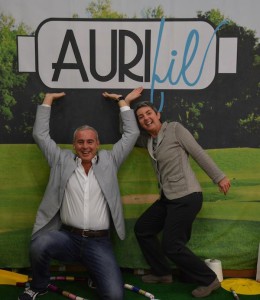 Aurifil is a market-oriented company dedicated to develop new products based on our quality and threads solutions.
Established in 1983, Aurifil is an accomplished Italian company based near Milano, with a full- grown experience in producing superior quality cotton threads for professional and domestic quilters. Our company headquarters is the ground where new ideas generate original items, always more refined and advanced.
The fastest and most sophisticated technology is the strength to aesthetically manufacture all our products and supplies that allows the company to be popular in the market. Our team provides assistance to all the quilting needs through a wide range of threads in several weights & accessories .The Quilters have all the tools to design unique creations.
Aurifil achieved in a short period credit and success all over the world and continuously looks after new market inquires with the will to do always the best!
Our success is based on developing projects carefully looking for high quality and style. We commit to create contemporary products that will have a great appeal on everyone.
Aurifil History
In Italy, 1957, a young man by the name of Angelo Gregotti founded Studio Auriga, to produce designs for a multi head mechanical embroidery machine. It was the first and only company to undertake this type of work in Italy.
Italy as you know has always been the world leader in production of both bed linen and bath towels together with garments and high fashion.
Many of his customers used German embroidery machines for production, that was until Mr Gregotti visited Japan in 1972 and discovered Tajima. The idea of providing his customers with fabulous design coupled with the latest high technology embroidery machine thrilled him.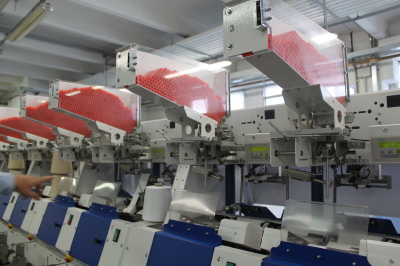 In 1983 to offer a greater service to his customers, Angelo proposed to his school friend Adolfo Veronelli to join his project and start a new adventure producing thread. Their vision was to source the best Egyptian cotton and create thread to supply our customers with the greatest product on the market. Aurifil was born.
Elena Gregotti and Alex Veronelli as second generation joined the Company after graduating university. It was after this time in 1995 that Aurifil and Studio Auriga first appeared online with their first website. Elena soon discovered the quilt world and was fascinated firstly by what can only be described as works of art, masterpieces in fact. Even though the quilt market was completely different to our current operations, She proposed to her father to approach this market.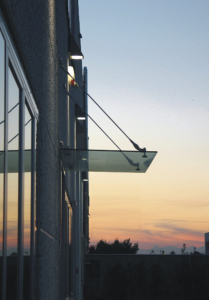 It was obvious that the quilters knew quality when they saw it and we were astonished at the attention we received when we presented our product for the first time in the European Quilt Show in Strasbourg 2000.
Quilters knew quality when they saw it , we simply must reinvent our packaging, wrap our spools and make our thread more appealing to quilters.
Nevertheless we started improving and then began to sell our product here in the USA through an importer.
Mr Gregotti trusted in us, he invested more money, and in 2007 when we told him that we were ready for establishment in the United States he believed in us, … Aurifil USA was born.