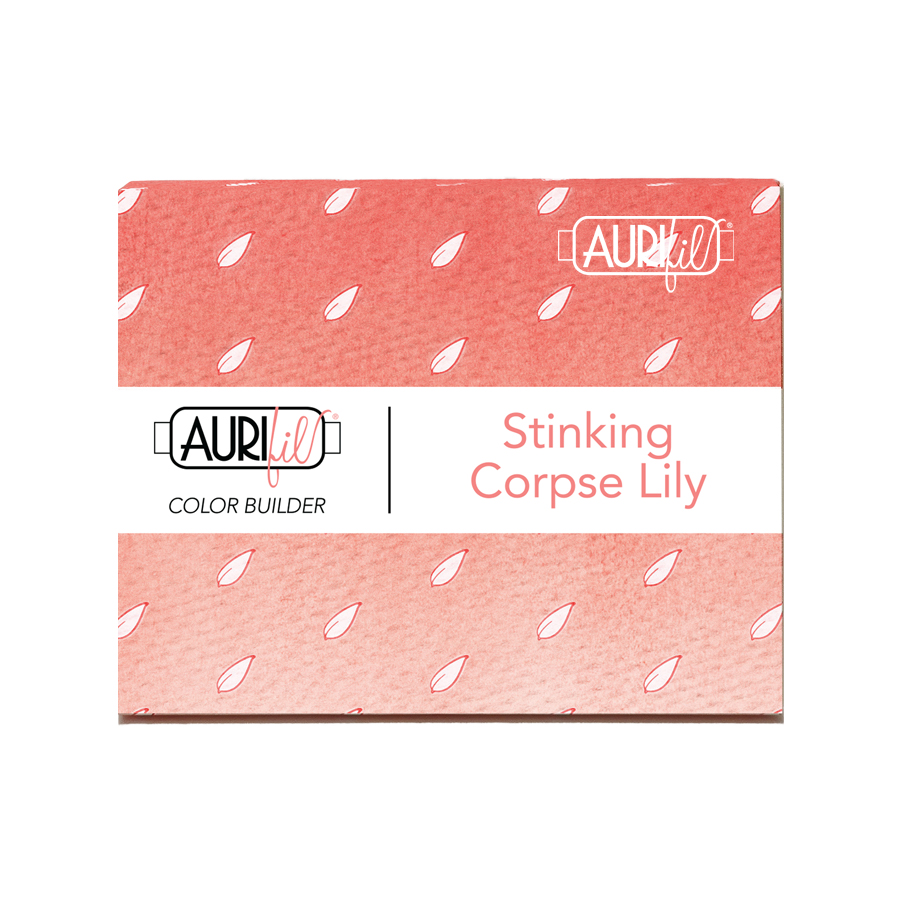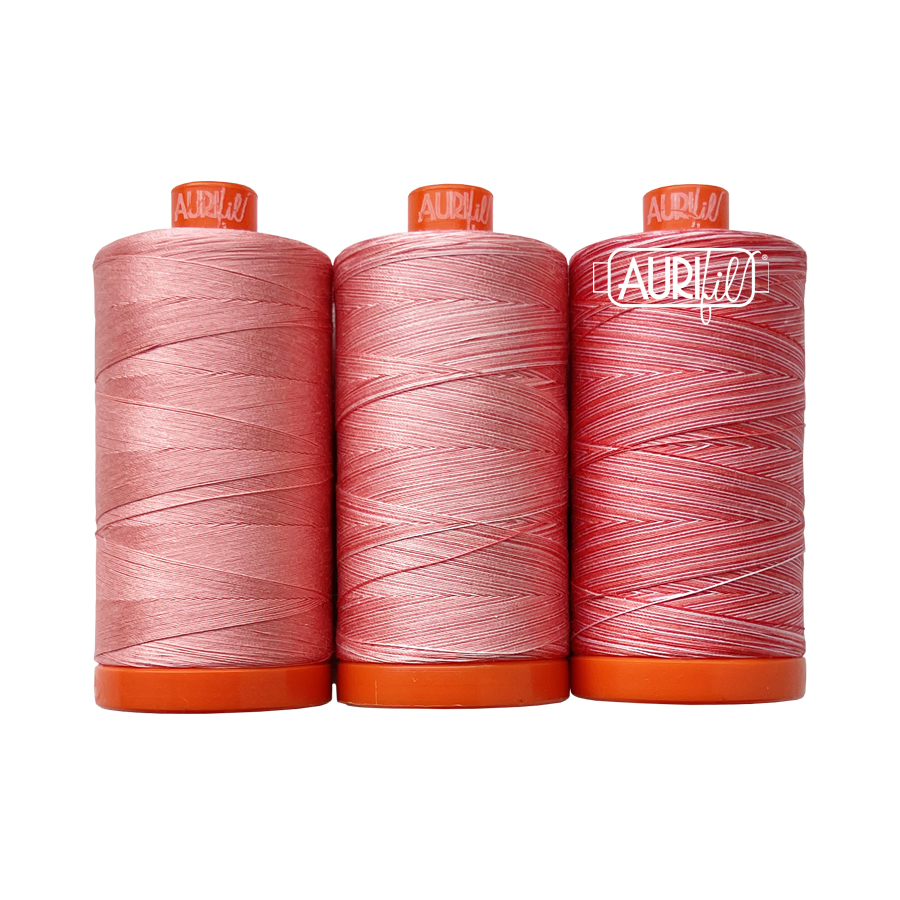 STINKING CORPSE LILY by Aurifil
3 LARGE SPOOLS COTTON 50WT
Colors included:
2435 – 4250 – 4668
Rafflesia arnoldii
Stinking Corpse Lily

Location: Sumatra / Borneo
Fun Facts:
— The Stinking Corpse Lily is one of the three national flowers of Indonesia.
— It has a strong odor of decaying flesh to attract insects to aid pollination.
— It produces the largest individual flower on earth, grows to a diameter of 3-1/2 feet, and weighs up to 24lbs.